---
Overview
Our research efforts are directed towards the development and design of sustainable low-carbon dioxide foot-print materials for infrastructure construction applications. To this end, our research group develops fundamental constituent chemistry-microstructure-engineering performance descriptors of cementitious materials to correlate and unify the fundamental variables that describe the overall response of the material. These efforts are directed towards the addressing the practical needs of the wider construction community and developing "new concretes" for the next generation of infrastructure construction applications. The overall theme of research aims to rationalize the use of natural resources in construction, promote environmental protection and to advance the cause of ecological responsibility in the concrete construction industry.

---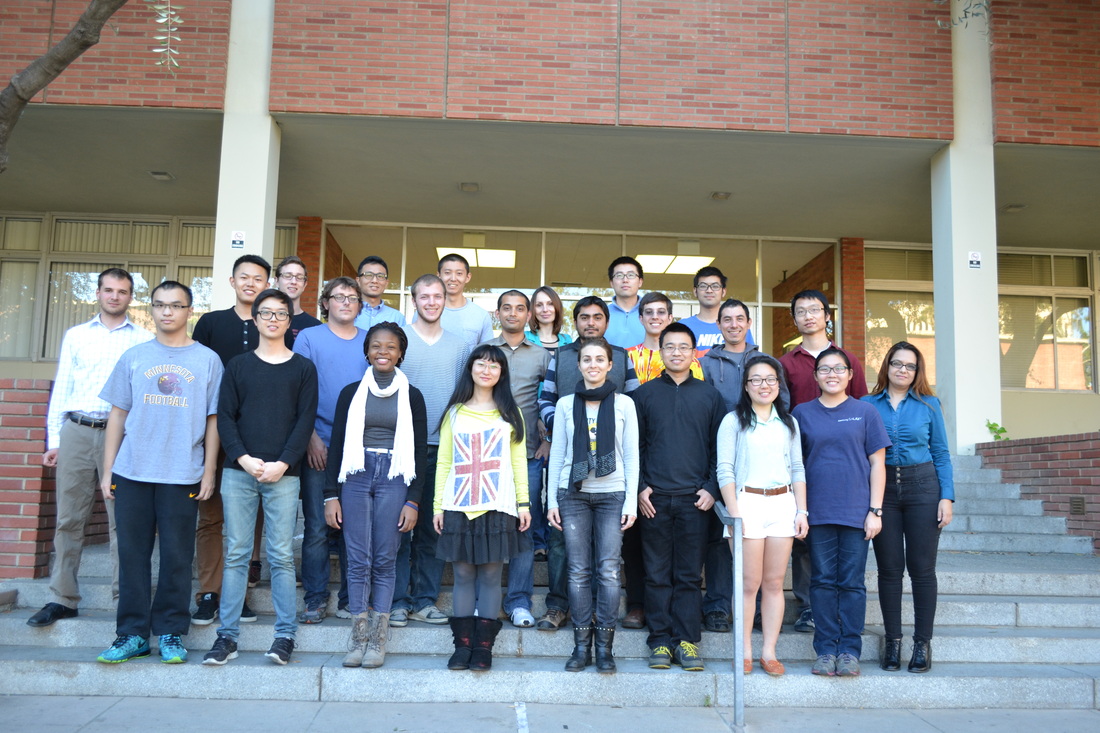 ---
Research Areas
Cementitious materials and porous media, with a focus on description and prediction of chemistry-microstructure-engineering property relationships
Electronic structure calculations to describe intrinsic properties of natural and synthetic minerals
Geochemical phase equilibria and their simulation
Volume changes, damage and cracking in concrete at early ages
Thermodynamics of inclusion-matrix and solid-liquid-vapor interfaces
Durability and Transport properties prediction and service-life extension of civil engineering infrastructure
Carbon footprint minimization of construction materials.
---
Laboratory for the Chemistry of Construction Materials2517/2521 Boelter Hall, 420 Westwood Plaza,
Department of Civil and Environmental Engineering,
Henry Samueli School of Engineering & Applied Sciences,
University of California, Los Angeles, California-90095.
Phone: (310) 860-6212, Fax: (310) 206-2222